On 28.05. our long-awaited photo shoot took place. For more than two months we have been working towards the day, planning and thinking about how we want to stage and present our new favorite pieces from JULIANA MARTEJEVS to you.
So on Thursday, April 28, a group of six young women met with us in the studio (#girlpower). There was immediately a good atmosphere. The food was ready, the smell of fresh pretzels was in the air. Mumtaz made up the super positive Sumia, the New Face of JULIANA MARTEJEVS. Juliana packed up the last things, Sina shortened a dress to the right length for Sumia, Celina was already busy taking behind the scenes shots. And studio dog Poppy enjoyed all the attention she received that day.
At just before eleven, the car was loaded and the team set off for the Kulturbrauerei. The Kulturbrauerei is a former brewery in the Kollwitzkiez in Berlin. It is one of the few well-preserved monuments of industrial architecture in Berlin and is located in the immediate vicinity of the studio. In the Kuturbrauerei urban life happens during the day as well as at night with cinema, theater and clubs. We are all the more grateful that we, as a neighboring Kiez label, were allowed to shoot our new collection in this lively environment. Thanks to the great support of the Kulturbrauerei!
At the location we met Lisa Vlasenko, who was a photographer. Lisa looked at the site in advance and immediately started bubbling over with ideas. Mumtaz made sure Sumia's makeup and different hairstyles sat perfectly all day. You may be wondering who is holding the backgrounds in many of the pictures? Well, the designer Juliana herself. Can you spot them in the pictures?

18 looks, 9 locations and 6 hours later the shoot ended with a smile on everyone's face as well as the final conclusion of a great harmonizing team. Then they packed up and had a little skit in the backyard of the studio to finish things off. It was a beautiful day! Discover the results in our store or on our Instagram feed.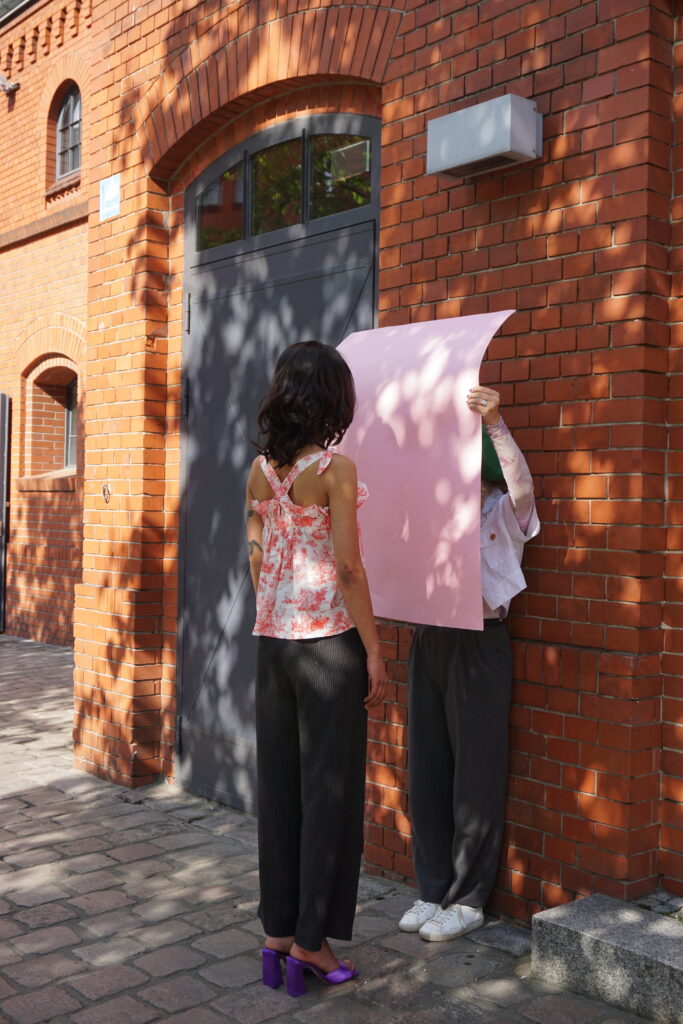 Written by our dear intern Sina