We are always so excited to hear from you about your experience making your JULIANA MARTEJEVS Pieces! In our latest DIY fashion story, aspiring draftswoman Lena told us about her experience. The 20-year-old chose The Liza Top in Cloudy Grey because the fabric is mostly made from recycled materials. Lena has been sewing for a few years now and finds one thing about our concept particularly great: that she doesn't have to deal with buying the fabric, because she often has decision-making difficulties there.
You can watch the full DIY fashion story at the bottom of this post or directly on YouTube. We think: the Liza Top looks great on Lena!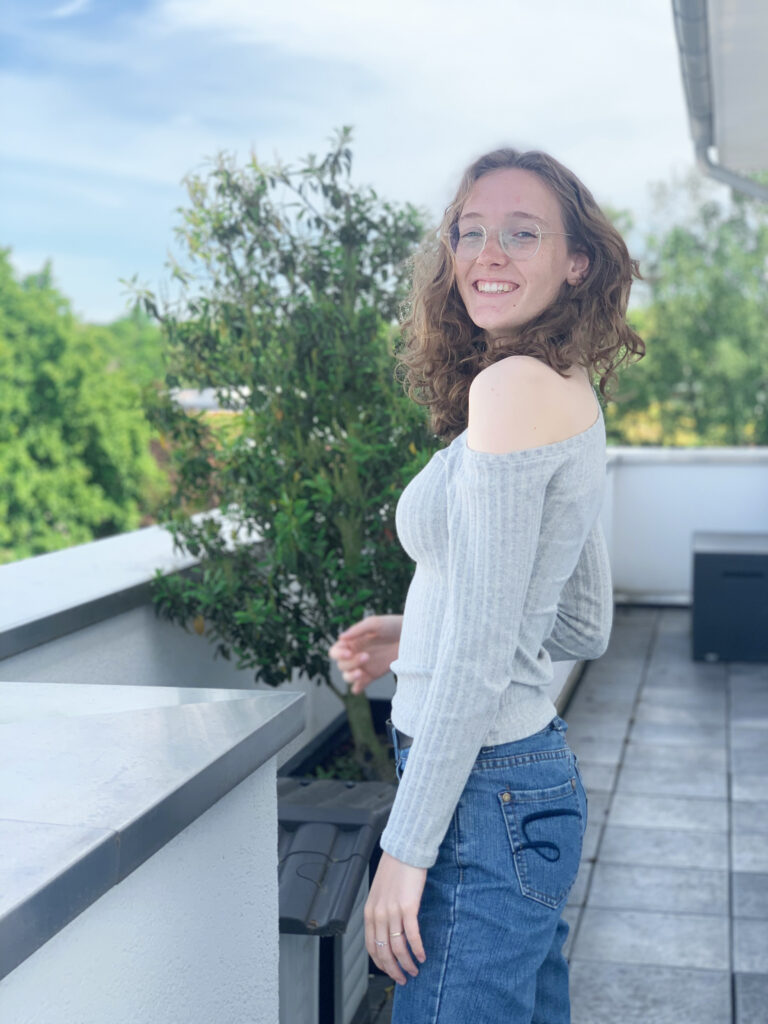 " Every piece I sew for myself gives me really a lot of joy." – Lena, 20
You fell in love with Lena's asymmetrical top? For the matching DIY fashion box, go here.
You liked our DIY fashion stories? Click here to see all of our DIY fashion stories.
You have already tried a JULIANA MARTEJEVS DIY fashion box and would like to tell us about your experience? Then feel free to send us an email at hello@julianamartejevs.com.